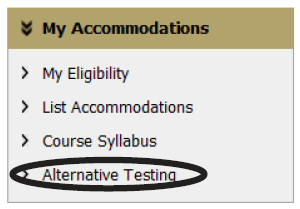 On the left sidebar and under My Accommodations, select Alternative Testing.

3. From the Select Class drop-down menu, select the course.
4. Click Schedule Exam.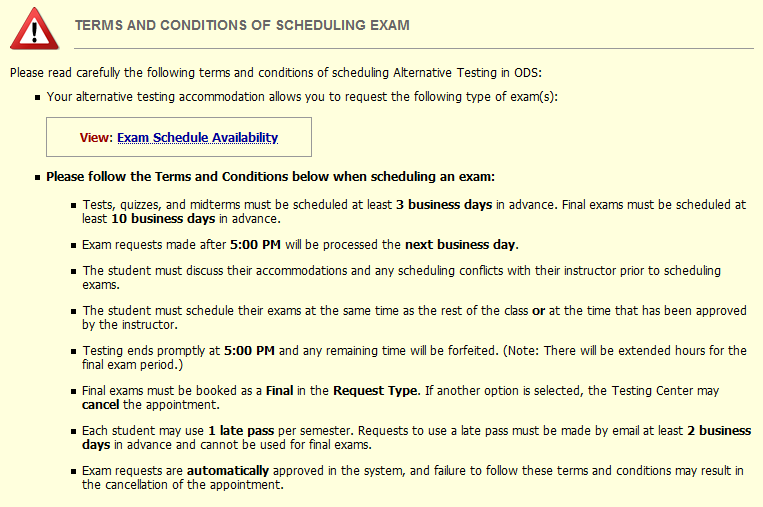 5. Read the Terms and Conditions of Scheduling Exam.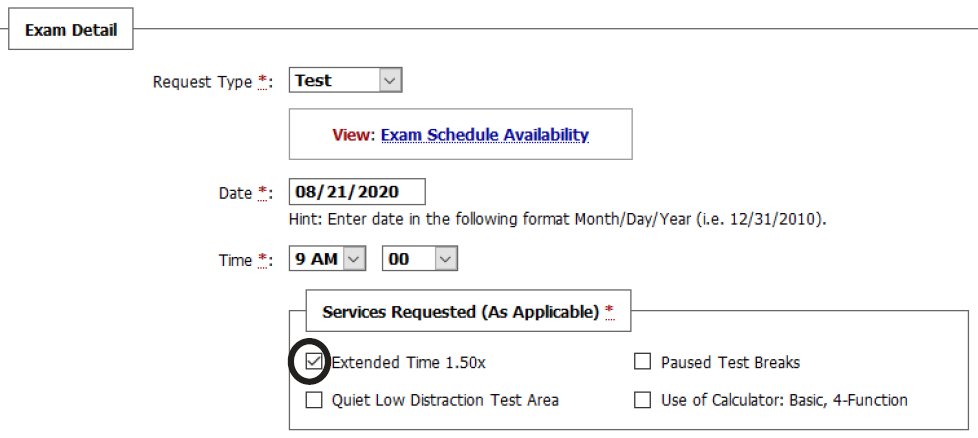 6. Select the Request Type from the drop-down menu.
7. Enter the Date and Time for your exam.
8. Place a check on applicable Services Requested and add notes if necessary.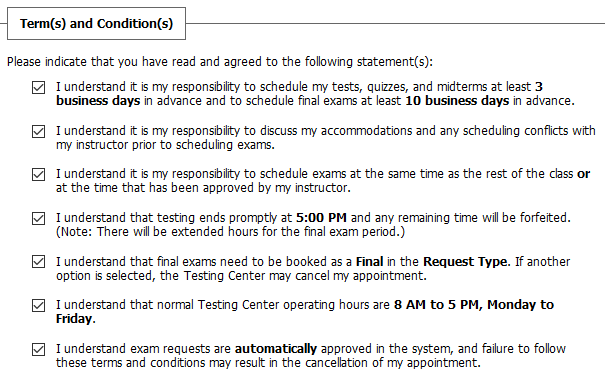 9. Place a check by each statement under the Terms and Conditions to confirm agreement.
10. Click Add Exam Request.

View Current Exam Requests
Current exam requests are located on the Alternative Testing page, under Upcoming Exam Request(s) for the Current Term.

Cancel an Exam Request
Locate the exam request under Upcoming Exam Request(s) for the Current Term, click Cancel Request, and then click Confirm Cancellation.

Please Note: Although the updated status will show as Changes Pending Approval, no additional action will be needed from the student. 
To view or print PDF files, Adobe Acrobat Reader must be installed on your computer. You may download Adobe Acrobat Reader free of charge from the Adobe web site. To return to this page, use the back button on your browser.